Free Shipping over $100 | Curbside Pickup during Store Hours | 30 Day Returns for Exchange or Store Credit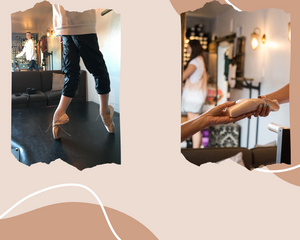 Stay Stylish
tutu's pick: Giselle Leotard
From Danznmotion
The Giselle leotard has scalloped lace trim "V" neck tank leotard with low scalloped trim "V" back opening.
Shop Leotard Here
Be different!
tutu's pick: Mesh Shorts
From Danznmotion
A dancer's wardrobe must, the versatile mesh short! This sheer short is perfect for dance, beach or just as an everyday coverup. The wide leg openings are super comfortable and double as a skirt look. Soft elastic waistband won't dig in and lays flat. 

Available in both Child & Adult sizes
Shop shorts
Shop With Confidence
We did our homework!
For first time dancers, experienced bunheads, competition dancers and anyone dancing just for fun - we have curated the best quality, value and style in shoes, apparel and accessories.